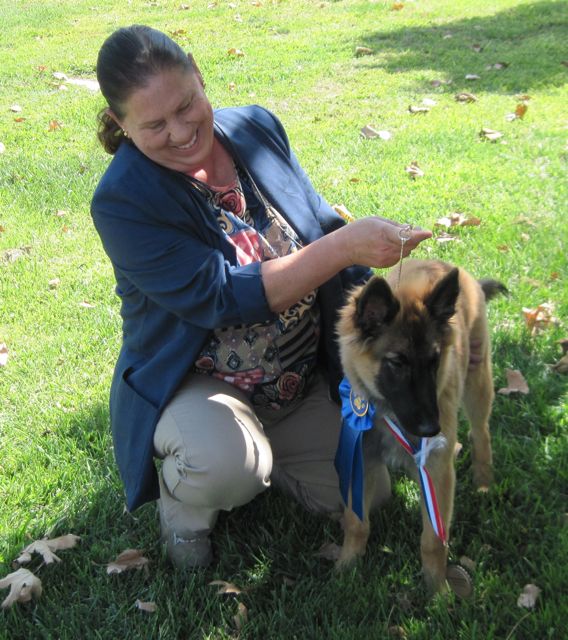 To all of my dog friends-the worse thing that could happen to a puppy happened to me today!! First my Mom
put all of this water with smelly soapy stuff on me. Then she put me on the table and choked my neck with this
t
...
hing that attaches to the table. Then she used this noisy drill thingy on my feet!! I howled but it kept
coming-then the drill bit my Mom and she had to get a band aid-but that did not stop her-she still did all 4 of
my feet- I finally quit howling because it did not work. The worse-she used this windy thing on me-all over-even
in my face!! I really hated that thing. I also hated the bristle thing used to brush out my coat-Mom said it was
good for my hair! Afterwards, Mom showed me a mirror and I saw myself for the first time-she told me who my
father was-he is a King and I am a prince-maybe someday I will be king-if that happens-there will be no drill
thingy's, no blowing things and no brushes. Other than that-life is good. My Mom says I am too smart! And full
of myself-all I can say is-"Lookout Breed Rings-you think my sister is tough- wait until you meet me!!
" I am Rainier -Brother to Kissmit and I will be a Champion!